Case study: 3D photography in service of skin cancer assessment

The prevalence of skin cancer
Skin cancer is one of the most prevalent cancers worldwide, and its incidence continues to rise with up 2 to 3 million cases of non-melanoma skin cancers occurring each year according to the WHO.
The right tools and methods for monitoring its development are essential, both in terms of raising awareness about the disease, as well as enabling its early detection. Standardized photography has proven to be an effective tool to visualize skin cancers.
Skin cancer: detection and monitoring
Skin cancers are caused by the abnormal growth of cells in the epidermis, or the outermost layer of the skin. These mutations cause the cells to multiply quickly and form tumors, which can be malignant. The three main types of skin cancer are basal cell carcinoma (BCC), squamous cell carcinoma (SCC), melanoma and Merkel cell carcinoma (MCC).
Detecting skin cancer lesions is not always an easy task, even for a trained specialist. Due to varying skin tones and the location of the lesion on the body, skin cancers may take different appearances and evolve differently from one individual to the other. To this day, standardized photography offers the most objective method to assess and monitor lesion severity.
3D photography for a more objective evaluation and longitudinal tracking of skin cancer lesions
QuantifiCare's 3D LifeViz® Micro is a state-of-the-art 3D photography system designed to capture high-resolution three-dimensional images of the skin microstructure. Once processed, 3D photographs of lesions enable dermatologists to more accurately examine lesions at various angles, facilitating the identification of suspicious features.
The 3D LifeViz® Micro is currently used in several multicenter clinical trials to assess the effectiveness of skin cancer treatments. This technology contributes to the improvement of clinical study protocols and overall efficacy of anti-cancer therapies, by enabling precise analysis of lesion volume, height/depth and surface over time.
Overall, 3D photography serves as a powerful tool in visualizing and objectively analyzing skin cancer lesions. In particular, the 3D LifeViz® Micro distinguishes itself as the leading 3D solution for the visualization and assessment of cancer lesions.
QuantifiCare's continued advancements and innovation in 3D photography technology aims to contribute to the development of more effective strategies for combating this prevalent and potentially life-threatening disease. The future of 3D photography technology is bright.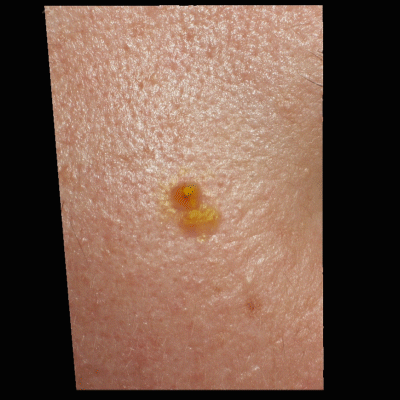 Watch this video to learn more about the 3D LifeViz® Micro possiblities.