LifeViz® Body : A portable 3D Imaging System for Body & Breast
The LifeViz® Body is the first portable 3D imaging system capable of capturing 360° body and breast in order to simulate body contouring procedures, breast augmentation and photo-document before/after interventions. 
The LifeViz® Body is a compact system composed of a 3D camera mounted on a tripod with a turntable allowing quick capture of a 360° 3D body image. In hand-held mode, the system can generate 3D images of breast without blocking an entire exam room with cumbersome equipment.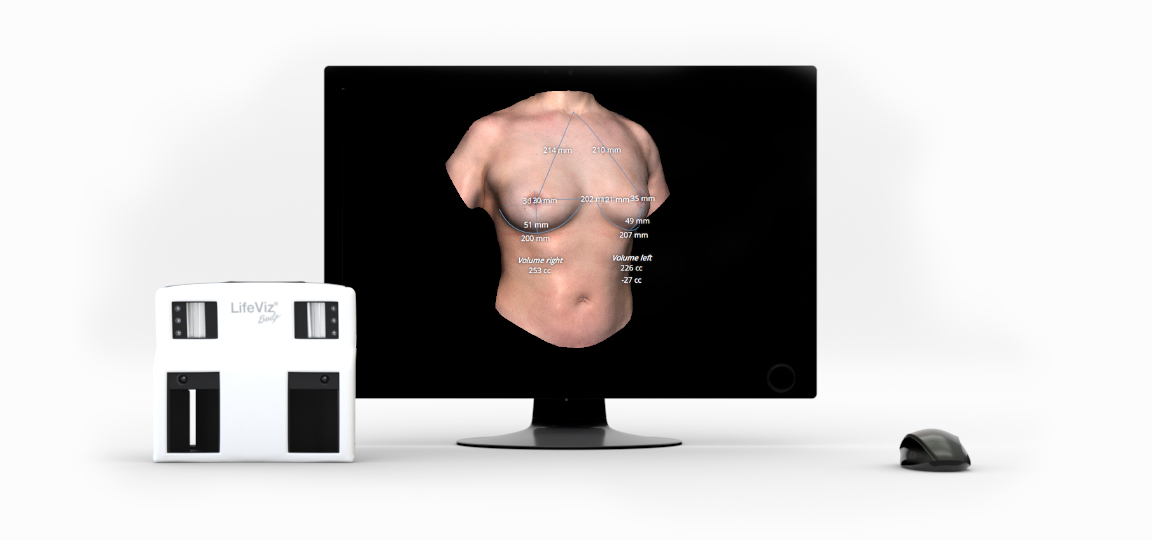 3D in pre-Op consultation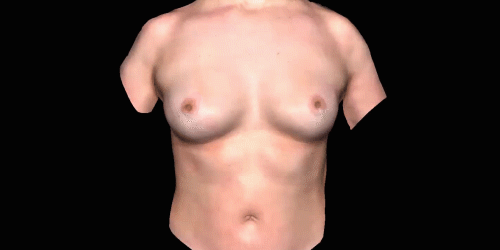 3D images display a full illustration of body and skin shapes. A 360° visualization is a must for all body areas which should be considered as a whole and not as disjointed parts.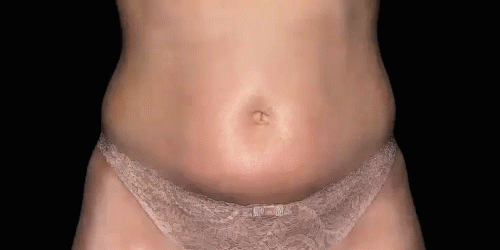 Obtain baseline measurements with one-click to better manage patient expectations. Whether using a minimally invasive or non-invasive procedure, the assessment performed will facilitate the patient's understanding of the outcomes.

Breast augmentation can be a hard decision to make for a patient. With one click, assess your patients breast shape and provide guidance.

Use body shaping devices more effectively by quantifying even subtle volume changes efficiently. Visualize an accurate 3D representation to help patients see their future potential after augmentation mammoplasty. Use real-time simulations to align patient expectations with their body shape.

The patient can better visualize and understand which implant size will be the most suitable and consequently make a more informed decision.
3D in post-Op consultation

The LifeViz® Body is the ultimate tool for any aesthetic physician giving the best return on investment for energy-based devices.

Evaluate your patient's breast & body with accurate & precise 3D analysis. Get breast symmetry, torso circumference and many other measurements such as perimeter, length, depth, surface, distance and width.
The LifeViz® Body provides a new way to assess the body. In aesthetics, volume is what matters: regardless of the procedure performed, there will be volume and shape changes.

The system quantifies volume changes for either invasive or non-invasive body contouring treatments and allows image comparisons from visit to visit. Quickly calculate the volume difference of a treated area allowing objective doctor-patient communication.

Assess the body shape evolution with the Silhouette feature. The tool enables visualization of an overlay of before and after images to confirm treatment efficacy resulting in greater patient satisfaction.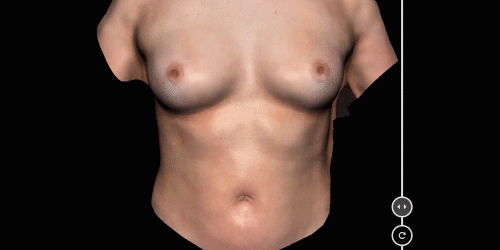 Easily show results by sliding between before to after images to show differences in a very clear and animated way. Illustrate your artistry with your peers or patients.
Overlap before and after images for specific regions to compare certain concentrated areas. Whether showing the position of an abdominoplasty scar or a tattoo removal, the fusion mode will be able to help.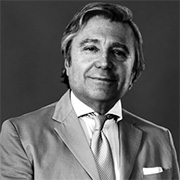 To verify detailed results after an invasive surgery, we need an advanced technology such as the LifeViz®
Aesthetic treatments are the most requested procedures by my patients. I could not imagine working without QuantifiCare's LifeViz® camera, that provides a deep evaluation of the melanin and vascular component of each patient. I can also share injections results with my patients thanks to the volumetric calculation performed by the program; or even after body shaping treatments or liposuction operations, the volume and inches loss of the treated areas. However, the latest program update left me positively astonished – the 3D Facelift uses arrows to portray the traction undergone by the skin after a face lifting operation or laser treatment. The minimal displacements obtained with new generations of laser is perfectly visible, which tops the chart for tightening procedures. It is a tool that every doctor should possess. The results after an invasive surgery are noticeable, but to verify detailed results we need an advanced technology such as QuantifiCare's LifeViz®.
Prof. Paolo Bonan, MD, Laser Surgeon and Researcher, Italy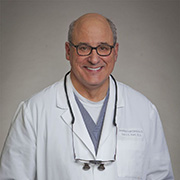 This device will help our practice become successful in our endeavors for documenting patient's body contours
We are so excited to be using QuantifiCare's LifeViz® Body. It is absolutely amazing! The functionality and our ability to document changes in our patient's body contours and quantify this data is truly remarkable. We are thankful for the unwavering support we've received to help us navigate this brand-new technology. This device will definitely help our practice become successful in our endeavors for documenting patient's body contours.
Dr David Kent, MD Founding Partner, Skin care physicians of Georgia, USA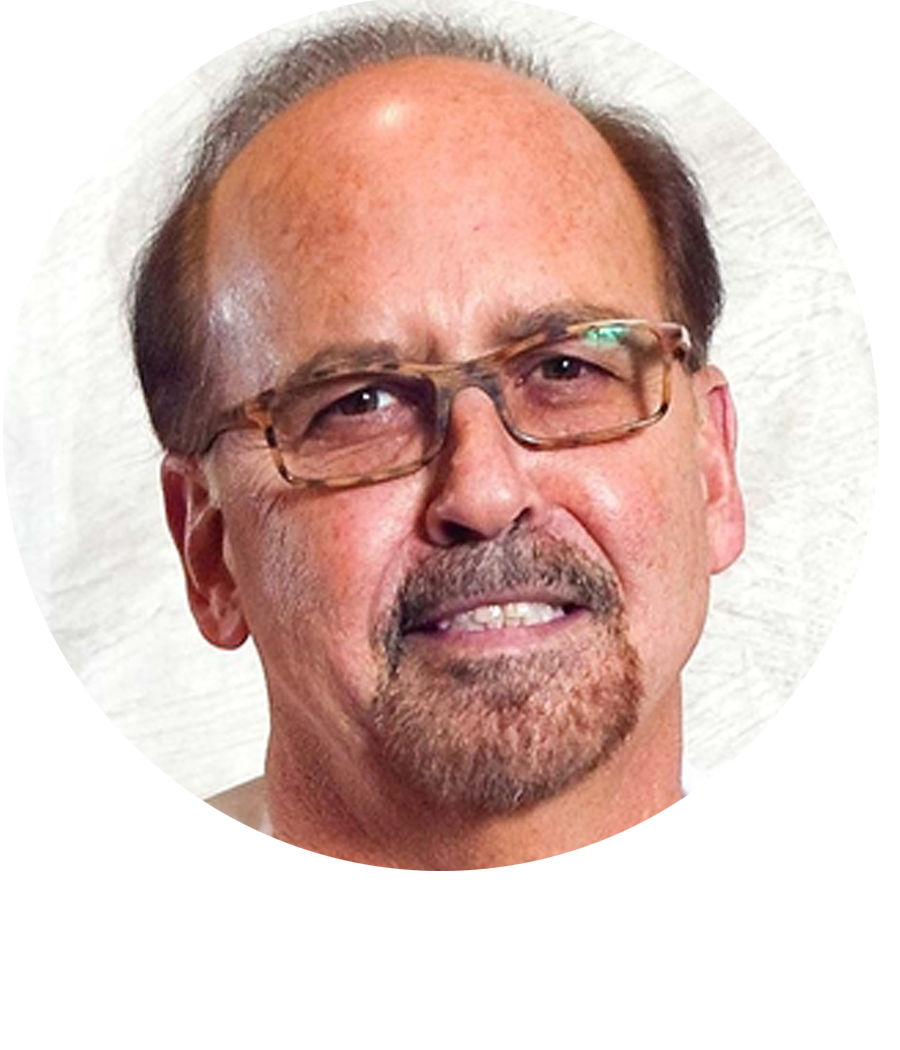 Measure and quantify the changes in 3-dimensional volume
I have been working with QuantifiCare for about 6 or 7 years now, we first got exposed to this amazing technology when we were working on a tear-trough study.
And we used it not only to measure the changes in 3-dimensional volume but also to quantify the changes. And the great thing about this camera is that it is so easy to use.
It really makes the difference in terms of their understanding of procedures, and they go ahead and do these procedures faster than if you try to explain it to them in 2 dimensions.
Dr Bruce Katz Dermatologist, Director of Juva Skin & Laser Center in New York, USA
What You See Is What You Get
Photos enrichen and liven up the use of mundane words or text. Visualizing procedure results is a powerful ability and a direct outcome from delivering high-quality care.
Customer Support Package
The Serenity package was established to strengthen the relationship we have with our customers. Customers will have access to the latest software, real-time customer support and dedicated training sessions.
*QuantifiCare Suite is intended for informational purposes and is to be used as a communication tool between doctors and patients. The data provided by the software is not a substitute for professional medical advice, diagnosis, or treatment. The software does not replace the physician's expertise.
QuantifiCare accepts no responsibility for any actions taken on the basis of the information provided by QuantifiCare Suite.